How To Add Yahoo Messenger (YM) Status on your Blog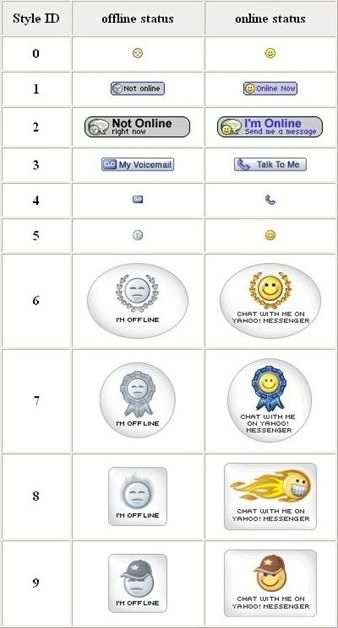 CLICK STATUS CHART TO ENLARGE
I just got an idea what to share today. When I get few questions that usually triggers my brain hehehe. That is why I so appreciate your querries because if it interests you, am sure it is important. How to put YM status on your blog and users also able to send messages directly to your yahoo messenger (just like I have on my top right widget part of my blog)...It is simple just copy the code below:




FOR WORDPRESS and BLOGGER.COM try this code




# Change YOUR_YM_ID with your own Yahoo ID
# Change t=1 to different number , please refer to chart for the image and number code.