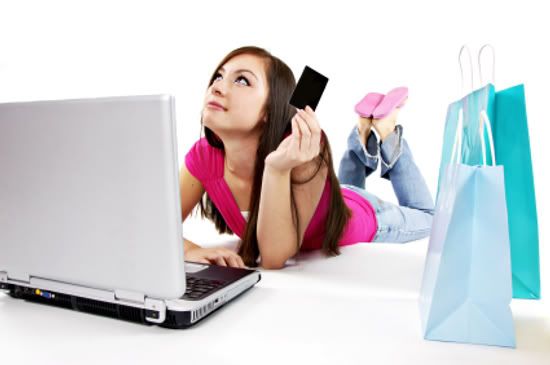 Online shopping is getting to be popular and more and more people having the confidence of online shopping. It used to that catalog shopping was the most convenient way to shop but not anymore. There are several reasons why online shopping is getting popular and it is going to go up as more consumer confidence builds up. I have gone shopping to several online stores like Walmart.com , Ebay, TigerDirect.com, Newegg.com, victoriassecret.com, Overstock.com and Orbitz.com, Asiatravel.com, Asiarooms.com Travelocity.com, travel.yahoo.com for my travel booking to name the few as I like to compare the lowest price. Why online shopping?
Convenience - The ability to go shopping on your spare time and not to worry about store hours, not to mention your own schedule too. How could you not if you can go shopping while drinking your first cup of coffee in the morning and still on your pajamas.
Just a click away - You can compare products with just a click of a mouse.
Saves you Gas Money - You don't have to drive around town to look for the product and no hassle looking for a parking site.
Help Air quality better - After mentioning about not having to drive aimlessly from one store to another just to go shopping, imagine how much you help in a year if you drive less so gas emissions saved.
Cheaper - E-ticket bought online are definitely cheaper. Most online stores are cheaper compare to their Department Store counterpart.
More Choices - Even Departments Stores that offer online shopping offered more product selection online and sometimes offer availability online only.

With all the convenience and advantages of online shopping but there are disadvantages too. That is why it is best to weigh things out before you try.

Returns - it is a hassle to return items if it did not met your expectation or some missing item. It is best you shop online to stores that have local outlet nearby. They usually take returns in there store outlets. If you do have to return an item, you usually have to pay for the return shipping and have to wait for product to arrive hoping it is right next time.
Shipping cost extra - always consider when you buy that you do have to pay extra for shipping although some states do not have to pay tax so the shipping cost turn out even.

As much as online shopping is so easy and quick, there are several things to consider too.


Think of safety and privacy. I would not go online shop using a public computer or shared public network.

Only shop to prominent sites. You don't want to give away your financial information and address to anyone.
Always check their return policy and refunds. Don't get caught buying in a store that don't allow returns.
Use discount codes. Like coupons, you can save extra using those discount codes or online coupons.

Take advantage of their free shipping options unless you want the product sent quicker. Like Walmart.com offers Site-to-store free shipping option and some online stores offer free shipping if you shop certain amount like victoriassecret.com free shipping for shopping cart worth $100.00
Know your limit, it is easy to get carried away when you don't have to deal with cash.
Even if you don't buy online, try to do some research of the product online and compare prices before buying it in stores.